image source
10  Be sure to buy extra long twin sheets.  I hope you were already told this.  Normal twin size sheets will not fit the bed so you need to buy XL Twin!!
9 I suggest bringing a couple extra sets of sheets and towels. Mom will not be there to wash and change your bed.  If you get to laundry only once a month, you will be glad to have that extra set.  I hope so anyway!!
flickr
8  My  former college daughter's top advice:  Buy a good mattress pad!  The beds are hard as a rock!
7  As pretty as white is, do NOT buy white bedding for your dorm room.  It is  the couch of the room where you and your friends will be sitting, playing and eating.  For example:
hmmm…NO.
6 Raise the bed with cement blocks or RackRisers to make space for extra clothes, books, laundry, luggage, or whatever else under the bed.
5  Try hanging shear fabric draped across the window or over a bed creates a soft, romantic look. Or if you have an open closet, put up a colorful shower curtain to individualize your space or hide dirty laundry.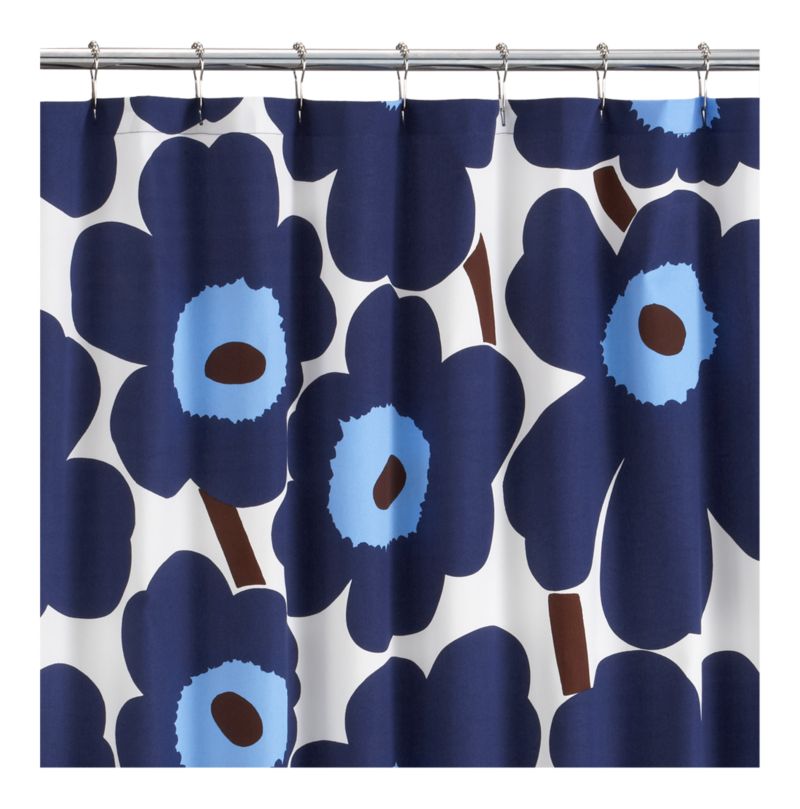 crate & barrel
4  Reversible, solid colored comforters are always good choice because they offer twice as many design options and can be dressed up with lots of fluffy throw pillows.  Pillows are a great way to bring in color and comfort!  And area rugs too!
3  Your walls are all about your imagination! Have fun with posters, mirrors, photo collages, decals and fabric.  Buy a large piece of fabric you love and staple onto canvas board. Instant artwork!  Try hanging different sizes and shapes of mirrors for instant glam.
2 Instead of using all plastic crates for storage, bring in wicker baskets. Baskets are so versatile and attractive that can add tons of much needed storage.
source
1 You will have plenty of time later in life to purchase 'grown up' decor.  Be creative and have fun decorating your room!  If you love purple cheetah prints, go for it!
hgtv
Here are a few comforters I found online I liked because of their looks, quality and price (remember you want them to last a few years):
This set is really pretty:
pb teen   $144.00
For guys:
pb teen  $134.00
bb&beyond   $79.99 for the set
bb&beyond   $149.99 set
I just wanted to share these pictures below that I found online for dorm room 'over the top' decorating.  What college lets you paint the walls and what college has such huge dorm rooms??  Fun to look at anyway and maybe you will be inspired:
wow!
                                                                      hgtv
Love this one:
room-designs.net
For the boys:
These are just a few ideas to get your creative juices flowing.  Remember, this is supposed to be young and fun!  Good luck in the new school year!
Any other good ideas to share?  Comments?
If you need help making your college dorm fabulous, contact me today!