pinterest
Last week I had an online color consultation with a sweet, young girl named Meg.  Her and her boyfriend had just moved into their first apartment and did not have a lot of money to spend. She had written to me asking if I could give her suggestions for her apartment dining room.
"I think any advice on how to clean up/brighten/freshen up the dining room would be great! We don't really use it that often, but maybe if it was more welcoming, we would. We do have the Ben Moore color Cork (2153-40) painted in the living room."
That is a good thing the landlord allows them to paint. Obviously we had to work with the cork color because the living room is so visible from the dining room.  The first color that came to mind was black.  Black and cork look so great together!  But I doubted she wanted black dining room walls.
One suggestions is to go lighter on the color strip to desert tan 2153-50 or rich cream 2153-60.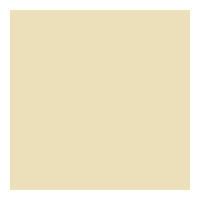 Desert Tan                                                     Rich Cream
Another suggestion would be the complementary color(the color opposite on the color wheel)of yellow-orange which would be a blue-violet color such as wild orchid 2072-40:
Wild Orchid                                                         Cork
I love the orchid but we will have to see what the boyfriend thinks!  Another color I think would work beautifully is a bluish gray called Solitude AF-545:
(Color here looks bluer than actual color)
I also gave her suggestions for great looking, but inexpensive window treatments:
Target- $19.99
Look at this great Dwell tablecloth at Target For $19.99 here:  Love it!!
or: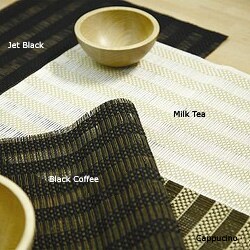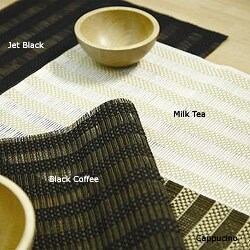 overstock.com  $23.99
For future projects (when money allows), I suggested to change the chandelier lighting fixture to something a bit more updated: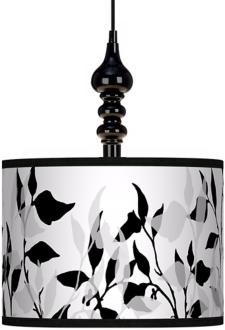 lampsplus.com-  $129.99 (free shipping)
Or: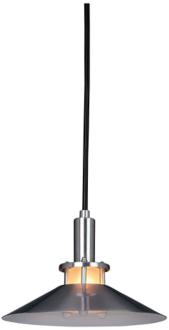 Lampsplus.com  $130.91 (free shipping)
For this wall, I suggested trying the large black armoire currently on the other side of the room to this wall:
If that doesn't work, a buffet or console table on this wall would be great with a lamp and mirror that will also work in her new home someday:
Target.com  $119.99 or:
Overstock.com  $104.99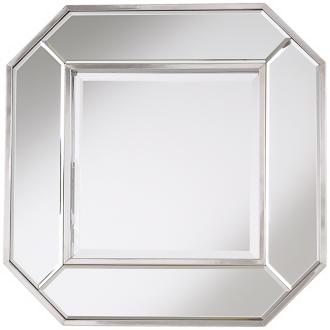 lampsplus.com  $99.98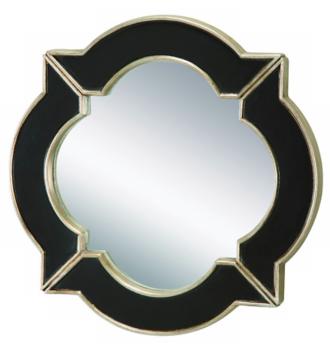 lampsplus- $69.91 (free shipping)
I also gave her a good tip for now and future use: The pictures you have hanging on the wall (below) should be brought together to make them more of an impact instead of just floating on the wall separately.  I usually suggest leaving a 2" space between them.
Do you see that funky crown molding?  This looks like an older home.  She has it decorated so cute!  I think painting the walls would be my top suggestion to really make the space come alive, and freshen and brighten up the room like she requested.  Then as the budget allows, purchase a tablecloth or runner that she loves and window treatments. I tried to give her different inexpensive solutions.  I remember when I lived in my first apartment, I could barely afford food!  I feel she has a good head on her shoulders that she trusted herself to pay for a consultation knowing that in the long run it will save her a lot of headaches, money and time.
Comments?
If you need affordable help updating your space,contact me today!
Related posts:
Bringing Back Your Dining Room, part 1
Bringing Back Your Dining Room, part 2