I am so excited that my daughter Meg has asked me to help her decorate her new home! I did not want to overstep my boundaries and give advice where advice was not wanted but now that she has asked for help…
Meg & Ian's new home.
Meg and her soon to be married, (November 10, 2012!) fiancé Ian just bought their first home. I am so happy for them! You may remember my post Moving Into Your First Home, where I tried to explain that it takes time making a "house" into a "home". So on top of buying a new home and getting married, they want to fix up their place a bit to make it theirs. And they have no money! 🙂
I told her to start with one room so that she would not be overwhelmed. "OK", she said, "Let's start in the bedroom!".  Here are a couple pictures she sent:
I know this picture is blurry, but I wanted you to see the whole room:
Meg does not like the light blue on the walls or the dark blue on the closets. The room looks smaller than it is and I think it is because of the choppiness of all the colors. So my first suggestion– 1. Paint the entire room white, such as Ben Moore Cloud White 967 including the trim and ceiling. A light gray would also work such as Ben Moore Wickham HC-171 or Ben Moore Stonington Gray HC-170. I also like the Coventry Gray HC-169. The beams on the ceiling would look nice painted also, but they might want to keep the original stain  for character. Painting the room and trim all one color will make the room appear larger. I also chose a 'clean' white and gray to work with the white in the comforter. A beige or 'dirty'  wall color would not work well with the bedding.
Next I would try the bed in front of the window (where the air conditioner is now). That would be the first thing you would see when you walk in the room- the focal point. Yes, you can put the bed in front of the window! And here are a few beautiful examples from Bungalow At Home:
I suggest painting their headboard white until they can afford something they love. The pictures above illustrate perfectly how I would frame the two windows with window treatments with the rod hung close to the ceiling. The fabric should be light for this room. A couple for them to choose from: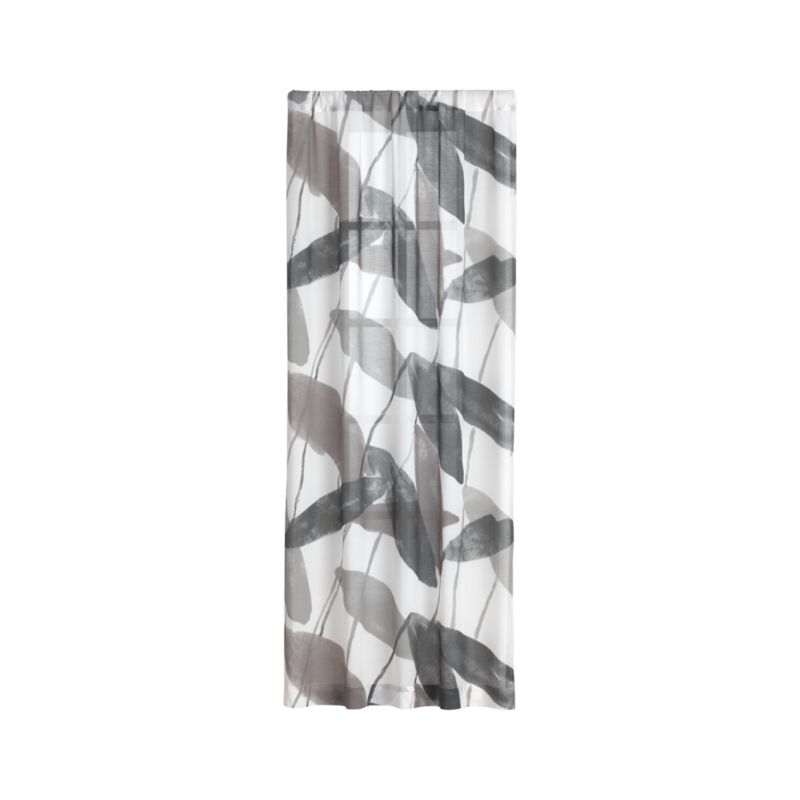 Love these below! Who cares that they are outdoor panels!:
Target
A rug to bring in color:
Or:
Then accessorize the room with that color of the rug you choose. For example lamps:
After moving the bed more in the middle of the room, I would move the dresser down the room under the TV where it would not be seen as soon as you walk in. Maybe I can convince her to use Annie Sloan Chalk paint to paint over her old dresser!:
source  Annie Sloan Chalk Paint in Provence
And every room needs a beautiful mirror: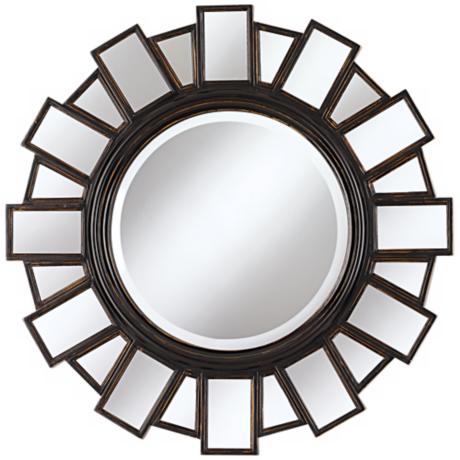 And a beautiful chandelier will be perfect over the bed:
I think I have given her a lot of projects! One more thing I must mention: get rid of the old wooden knobs on the cupboards and replace with glass knobs or anything else! 🙂 Sorry babe!:
I will let you know if she likes (of course she will!) and follows my advice. I tried to keep the prices reasonable since their budget is tight right now. I know painting will make such a big change in the room immediately and inexpensively.  I hope you like it sweetheart! What do you think my decorating friends?
If you need help decorating your home, contact me today.